Newsletters
Great North Vancouver Real Estate Attractions
North Vancouver is the home of one of the city's most photographed views, of course with the exception of the houses sold and up for sale with Mary-Jo Braid Realtors. The views we are talking about are the North Shore Mountains. North Vancouver offers a wide range of activities and attractions ranging from hiking trails and ski hills to beautiful forested parks and river canyons. Below are some of the attractions you might want to visit while in North Vancouver:
Mountainous & Forest Parks
North Vancouver is surrounded by beautiful forest parks and mountains. These are a great attraction for hikers, snowshoers, mountain bikers and skiers. There are plenty of challenges that can be found in Cypress and Mt. Seymour provincial parks. The shoreline is a great attraction too with its paved seawall as well as the forest trails of Lighthouse Park.
Grouse Mountain
Grouse Mountain is a common tourist attraction as well as a great family outing for the residents of North Vancouver. One can enjoy the hiking to the top and relax on the way down on the scenic gondola ride. During the winter there are many snow activities including skiing and snowshoeing as well as ice-skating.
Capilano Suspension Bridge
This is actually Vancouver's oldest tourist attraction. It was first built in 1889 and became a tourist attraction in 1893. This is not just any wobbly bridge lying across a river canyon, but it also provides a cliff walk experience and a Treetops adventure through giant cedars.
Lynn Canyon Suspension Bridge
This is an alternative to the Capilano Suspension Bridge with many forest trails that fan out from the bridge and an ecology centre. This is ideal for short hikes especially for families.
Capilano Salmon Hatchery
The Capilano Salmon Hatchery offers up a chance for one to enjoy salmon returning to the Capilano River. There are underwater tanks that give one a fish-eye view of the large salmon leaping up the tiered ladders. It is quite a phenomenon.
Maplewood Farm
If you love animals then this is a great place to visit when in North Vancouver. The farm has been host to thousands of people who have found the farm a lot of fun and very educational.
Lonsdale Quay
This is an indoor marketplace that can be found on the north shore of Burrard inlet and is open 7 days a week with a wide variety of vendors and products. You will find a host of bakers, butcheries, florists and gift shops. There are lots of cafes and restaurants as well as a pub and play are for children. It is a nice place to while away a Sunday afternoon.
Raptor Show
During the summer months you can get to enjoy the raptor show that is held at the top of Grouse Mountain, just a small distance from where the two grizzlies of Vancouver are located. This is a demonstration of owls and hawks that provide a demonstration and return back to their handlers.
North Vancouver offers these and a lot more attractions. So, if you are thinking of taking a trip to North Vancouver, why not consider a visit to the different properties up for sale as well. This tour can be provided to you by Mary-Jo Braid realtors as you consider your move to the lovely North Vancouver city.
Quick Search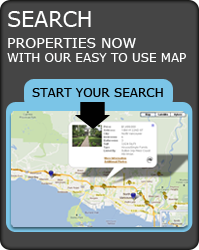 North Vancouver – You will Love this City
Are you planning a visit to Vancouver, or maybe you are considering moving to this beautiful city. Well, whatever you have in mind, Vancouver is a great place to live and visit. You don't have to take our word for it; the Economist Intelligence Unit voted it the most liveable city in the world for the second year in a row. At Mary-Jo Braid, we take great pride in showcasing our properties and that is why, we would also like to showcase the city in which these properties are located. Here are some of the attractions that make North Vancouver the most liveable city in the world.
Lynn Canyon Suspension Bridge
This is one of the most exciting attractions in North Vancouver. To get to the suspension bridge, one gets to enjoy the exquisite trails of Lynn Canyon Park that lead to it before encountering this awesome and intriguing sight. For the less adventurous and those leery of heights it may seem like a scary feat but for the nature lovers, this is an experience of a lifetime.
The Grouse Grind
If you are an outdoor enthusiast then this is just the thing for you. A challenging 853 metres climb up Grouse Mountain will see you enjoy nature at its best and for just a $10 fee you can enjoy the gondola ride all the way down. If you live in North Vancouver, this is the ideal workout to help keep fit.
Stanley Park
This is the ideal picnic spot and is very popular with Vancouver visitors and residents alike. Almost every spot of Stanley Park is a picnic spot, whether you choose a bench at Prospect Point, or a secluded spot on the seawall, or even a patch of grass in the rose garden. You will enjoy the scenic views Stanley Park has to offer.
So, are you thinking of contacting Mary-Jo Braid to buy a property yet? This is just the beginning of what North Vancouver has to offer in terms of attractions. If we were to name them all we would be writing a novel. But let's just name a few more for good measure.
Deep Cove
Located at the foot of the mountains and on the water, this is a lovely spot that offers a variety of activities that include hiking, kayaking and photography. You can also enjoy the stroll around the village as you take in the local scene.
Cleveland Dam
This is the point the Capiliano Lake drains out into the Capiliano River. It is one of the sources of Vancouver's water supply and a great place to visit especially during the rainy season. It also offers some nice spots to enjoy a picnic or take a stroll.
These are just some of the attractions North Vancouver has to offer. In case you hadn't noticed, they are all free. If you are looking to enjoy these and the many more attractions North Vancouver has to offer, why not think of contacting Mary-Jo Braid real estate agents. Mary-Jo Braid is your ideal real estate partner when it comes to finding a home in North Vancouver.